It's a long life and you might not even try and do things which you always wanted.. Then why such a long life? Why can't it be short and simple like happy times? Been there, done that. Life doesn't come with instructions, so how do we go about it? Live it, play it, discard it, disregard it or make it hell? And why exactly, the desire to live it makes it all the more hard.. I have often observed, the hard I try to live it perfectly, more the things go wrong, more others are unhappy, more it goes into that vicious spiral, which you hated in the first place..
Get your own
'Wheel of life'
Responsibilities, are like any other chore. If you cook for your family, making sure, that the food is healthy, and nutritious is your responsibility. If you are a boss, making sure extracting the best out of everyone who works for you is a responsibility, but not making them feel as if they are your servants.. If you are sister/brother, you surely can butt into with your expert advice but does that give you the right for controlling your unassuming sibling? If you are a neighbour, where does your limit stand? Sugar, coffee, Rs.500, Rs.1000, hammer, 3-legged table + 2 bricks, servicing the bike, car reverse alarm, Ganpati loudspeaker, putting your hand on your partner's shoulder while strolling? Where does a society stand? family, friends, house, lifestyle, clothes, phone ring-tones, caller-tunes, necklines, heel height, tattoos, tea, coffee, painting in your bedroom, push-up bra, nail color, living-ins, arranged, dowry, education, girl or boy, abortion: choice or obligation, self or
saasu ma
, hobby or hubby, service ya
sagaai
...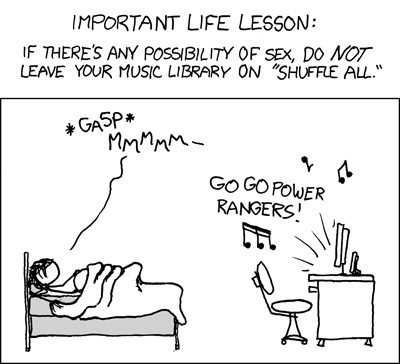 Questions are a million, solutions are hidden, and sometimes I believe, even looking for answers is a crime, but under which IPC? What am I guilty of, philandering, black marketeering, stealing, murder, rape, hypocrisy, atheism?? When can I love and criticize also? When disagreement is not disrespect and disloyalty? When touching is not molesting? When liking is not loving? When
hansing
is not
phasing
? What do I have to do, to prove patriotism? Standing up for the National Anthem or respecting by heart? Opening a door for others or doormat? Stopping for a pedestrian or
Namard
?
There are no answers now or till the time, I accept and agree that I am guilty. Guilty of treason, guilty of manipulation, guilty of annoyance to self, to you, to others, to society, to the world. Animals would be no better but us, where do we stand??